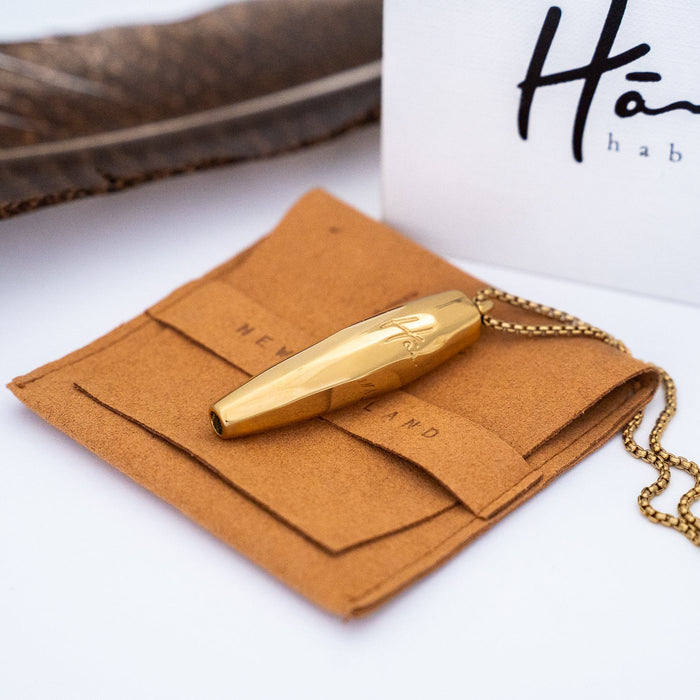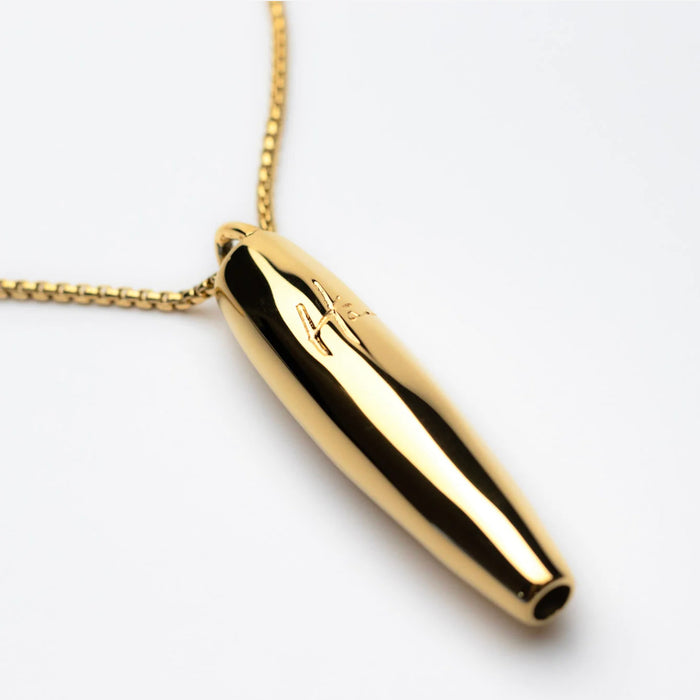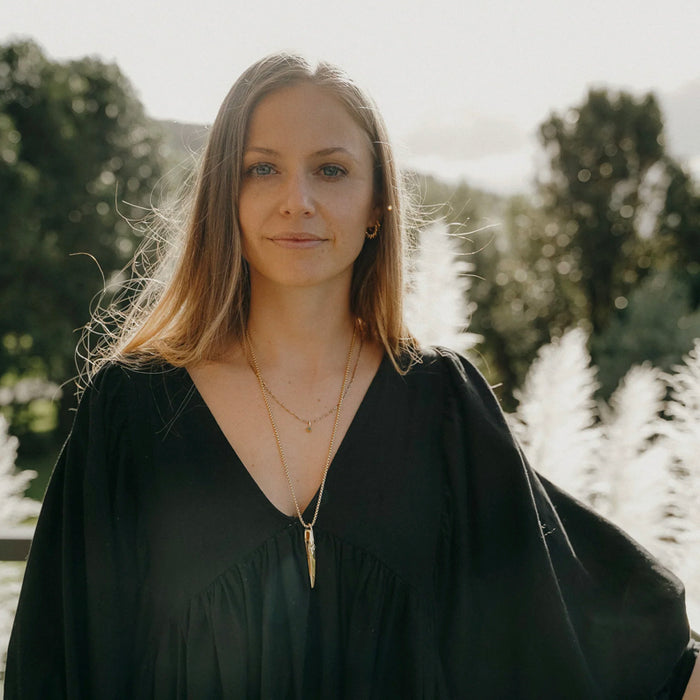 Hā Tool Classic Gold - Anxiety & Stress Relief Necklace
Or 6 weekly interest-free payments of $28.16
with
Laybuy
What's this?
Hā Tool is a functional piece of jewelry designed by Hā Habit. It naturally relieves stress by prolonging the breath and calming the nervous system. Daily breathing practice will increase awareness, rewire the mind, and help you move towards your goals.
KEY FEATURES
+ Relieves anxiety, anger, stress & fear
+ Prevents burnout
+ Small hole elongates the breath to 8-10 seconds
+ Slows heartbeat
+ Increases lung volume
+ Increases awareness/mindfulness
+ Improves self-regulation
+ Natural alternative to medication
+ Scientifically proven to calm mind & body
+ Quiet & discreet tool 
+ Convenient, can be used anywhere & anytime
+ Attractive Stainless steel 316L Hā tool, 58mm length, 13mm diameter. Stainless steel chain 24 inches.
+ Comes with giftbox & pouch