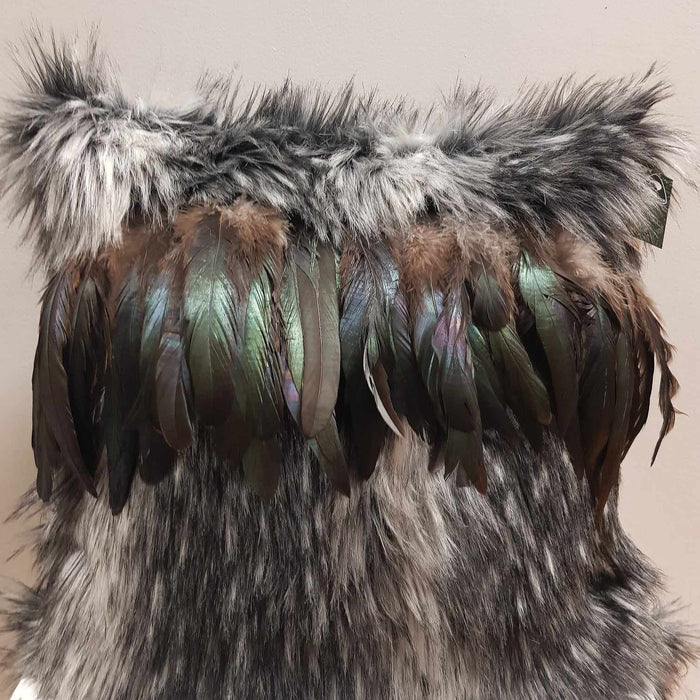 Grey Ariki Cushion Cover
Or 6 weekly interest-free payments of $14.16
with
Laybuy
What's this?
Beautiful grey/white faux fur cushion cover with black/green oil-slick long rooster feather trim.
Fits a standard 45 x 45cm cushion inner, inner not included.
Faux suede backing with zip to insert and remove the cushion.  Cushion can be hand washed or washed in a machine - if machine washing place in a laundry bag to look after the feathers.