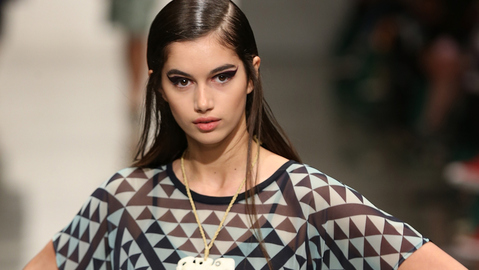 Today's Miromoda show at New Zealand Fashion Week was a fitting celebration of indigenous culture after the week's earlier cultural controversy.
The show included 12 collections from emerging and established Maori designers, selected from competition entrants by Dame Pieter Stewart, founder of NZ Fashion Week.
Hohepa Thompson's piupiu print and political statement were highlights of the show, with models flinging records labelled with messages about drugs, child abuse and violence. The Wellington designer of label Hori said backstage after the show that these symbolised criminal records, and his collection questioned why 51 per cent of the prison population was Maori, when Maori people make up 15 per cent of the general population. He is also working on an upcoming exhibition in conjunction with Wellington inmates.
Another highlight was Adrienne Whitewood's casual collection, with pretty dresses, wearable tui and flax prints, and a cute sweatshirt with poi motif
- VIVA